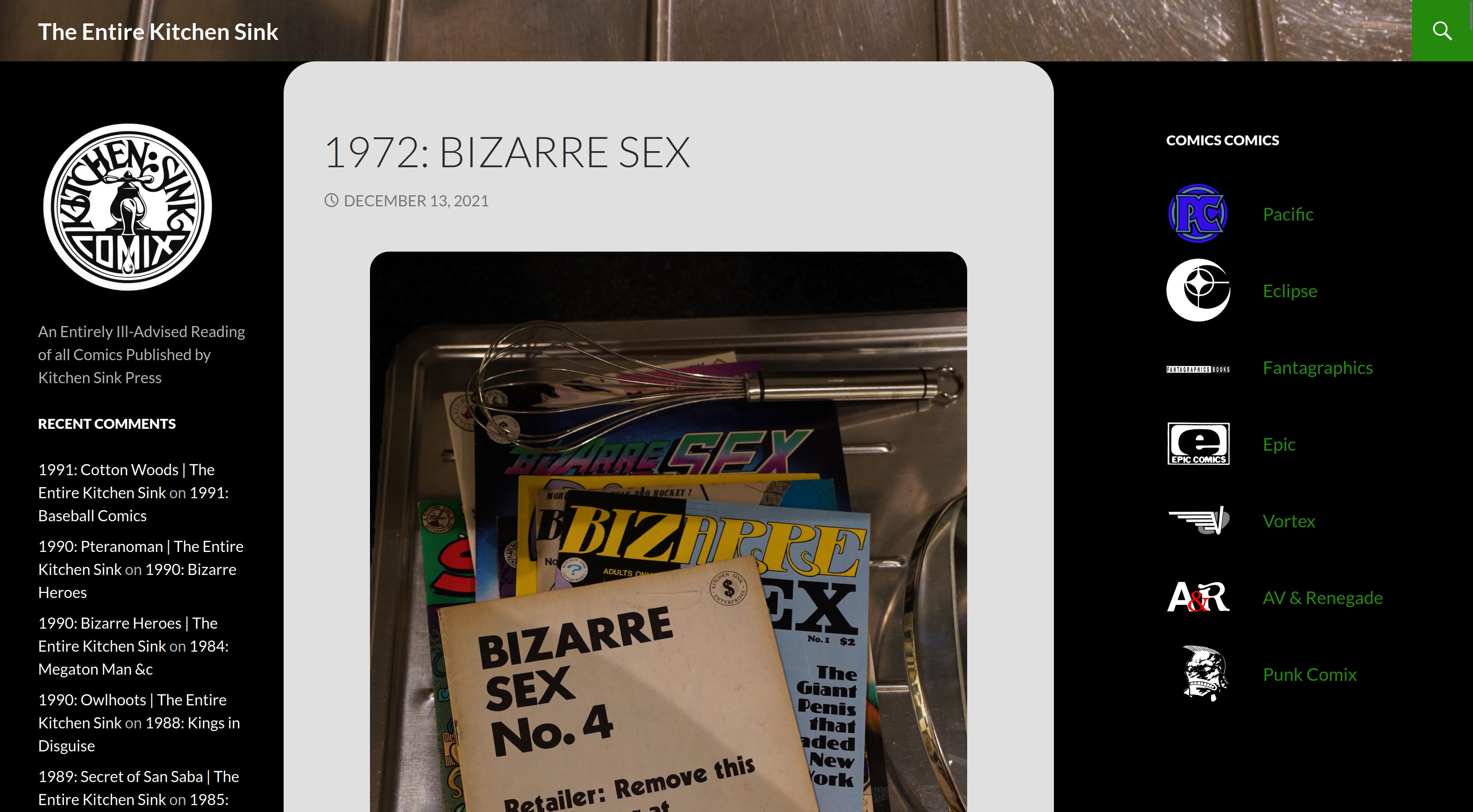 I started a complete (re-)reading of all Kitchen Sink comics in late 2021, and kept at it until August 2022, when I took a little break that turned into a half year break.
I'd gotten up until 1991 in the Kitchen chronology, and there wasn't anything really in the comics themselves that made me give up the project — I think it was because I'd already conceded defeat, so it just made things less vital.
That is, when I'm doing these comics blog projects, I'm (stupidly enough) challenging myself to read everything relevant that's published. But I started cheating pretty soon, because I just couldn't face reading the entirety of the Spirit comics, or the collected Steve Canyon. So once the stupid challenge thing was gone, then it's just less… fun.
Yes, I know — it's a pretty odd project anyway, but that's probably why I stopped, half a year ago.
But now I'm raring to go again, and I'll try to keep to a schedule — one post a day. There's about 100 posts to go, so I should be done in three months. And I'll be covering a pretty interesting part of the Kitchen Sink saga — the Tundra takeover etc.
So join me over at (the now slightly misnamed) The Entire Kitchen Sink blog for a thrilling finish. We're starting off with Grateful Dead Comix.