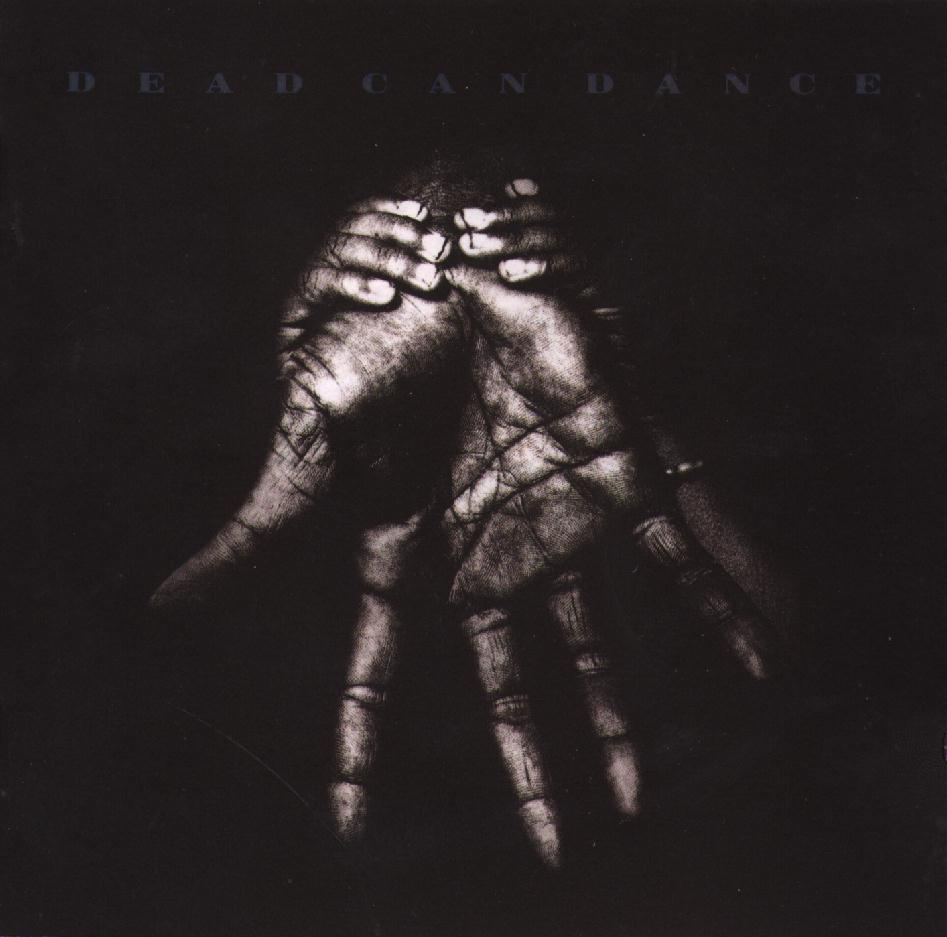 Listen to 4AD 1993 on Spotify.
1992/1993 sealed 4AD's fate: They had two major hits in the US college market with Belly's Feed the Tree and The Breeders' Cannonball; both going into heavy rotation on MTV (back when that meant something). Major label Warner Bros came sniffing seeking grunge acts, and Ivo Watts-Russell signed a distribution deal with them that, to me, seems totally ridiculous and set any band on 4AD up to fail: Warner would start furnishing the advances to the bands 4AD signed, and for every album a band released, the advance would be doubled.
This, of course, meant that any reasonable band that kept releasing stuff would soon be completely unprofitable for the labels, so they would have to be let go, right? We'll come back to that in a few years. I mean weeks.
But other than those blockbuster hits (both singles and albums from Belly and The Breeders), there was a pretty nice album by His Name is Alive; two good albums from Red House Painters; a really good album by Heidi Berry; Dead Can Dance's probably best album; and the brilliant album by Insides (on Guernica).
And the Spoonfed Hybrid album which I think is very spiffy. And there's a story behind why it's on Guernica:
CT: I never knew until I read Martin Aston's Facing The Other Way a couple of years ago that Ivo had refused to release Spoonfed Hybrid on 4AD proper because he didn't like my singing on A Pocketful Of Dust. I don't like it much either, to be honest, it was much better on the demo. So it goes.

IM: Ivo said he didn't like Chris' voice, but I don't think there was ever a "Lose Chris's voice and I'll release it on 4AD" conversation.
A certain lack of communication, I guess.
But, hey, not a bad year at all: Most of the albums 4AD released in 1993 are albums I like a lot, but there's one that's pretty bad. (It rhymes with "Rank Black".)
And then!
There was the Thirteen Year Itch week-long music festival in London! Which I attended! It was fabulous! There was a nice showcase of 4AD artwork (mostly focusing on the CD designs) and a cinema that showed the videos you can see above (I made a playlist; it's missing the Ultra Vivid Scene video which isn't at Youtube). And, of course, the venue, which was… pretty intimate, as I recall?
Strangely enough, the concert that made the greatest impression on me was Brendan Perry's solo show. He premiered all the songs that would end up on his sole solo album, and I loved them to bits. Even more strangely, when the album was finally released, I was totally underwhelmed…
I couldn't find the That Dog. album on Spotify, so I guess whoever owns the rights (I think 4AD just licensed the album for the UK?) hasn't made it available.
BAD3001
Belly — Feed The Tree

Feed The Tree, Dream On Me, Trust In Me, Star

CAD3002
Belly — Star

Someone To Die For, Angel, Dusted (rerecorded), Every Word, Gepetto, Witch, Slow Dog (rerecorded), Low Red Moon (rerecorded), Feed The Tree, Full Moon, Empty Heart, White Belly, Untogether, Star (rerecorded), Sad Dress, Stay

BAD3003
Ultra Vivid Scene — Blood and Thunder

Blood and Thunder (radio edit), Don't Look Now (Now!), Candida (theme from Red Pressure Mounting), Winter Song

CAD3004
Frank Black — Frank Black

Los Angeles, I Heard Ramona Sing, Hang on to Your Ego, Fu Manchu, Places Named After Numbers, Czar, Old Black Dawning, Ten Percenter, Brackish Boy, Two Spaces, Tossed (Instumental version), Parry the Wind High, Low, Adda Lee, Every Time I Go Around Here, Don't Ya Rile Them

BAD3005
Frank Black — Hang On To Your Ego

Hang On To Your Ego, The Ballad Of Johnny Horton, Surf Epic

cd box set45135
This Mortal Coil — 1983-1991

All the other This Mortal Coil albums, and: Another Day (Roy Harper), Mr. Somewhere (The Apartments), With Tomorrow (Gene Clark), Holocaust (Big Star), Kangaroo (Big Star), Carolyn's Song (Rain Parade), I Want To Live (Gary Ogan & Bill Lamb), Alone (Colin Newman), Drugs (Talking Heads), Help Me Lift You Up (Mary Margaret O'Hara), Song To The Siren (Tim Buckley), Morning Glory (Tim Buckley), I Must Have Been Blind (Tim Buckley), Several Times I, The Jeweller (Pearls Before Swine), I Come And Stand At Every Door (The Byrds), I Am The Cosmos (Chris Bell), You And Your Sister (Chris Bell), 'Til I Gain Control Again (Emmylou Harris), Nature's Way (Spirit), Strength Of Strings (Gene Clark)

CAD3006
His Name Is Alive — Mouth by Mouth

Baby Fish Mouth, Lip, Cornfield, In Every Ford, Lord, Make Me A Channel Of Your Peace, Drink, Dress and Ink, Where Knock Is Open Wide, Can't Go Wrong Without You, Jack Rabbits, Sort Of, Sick, Blue Moon, Ear, Lemon Ocean, The Torso, The Dirt Eaters (mbm), The Homsick Waltz

BAD3007
Unrest — Isabel Bishop e.p.

Isabel (single), Teenage Suicide, Love To Know (originally performed by The Marine Girls.), Nation Writer, Wharton Hockey Club

DAD3008
Red House Painters — Red House Painters

Grace Cathedral Park, Down Through, Katy Song, Mistress, Things Mean A Lot, Fun House, Take Me Out, Rollercoaster, New Jersey, Dragon Flies, Mistress (piano version), Mother, Strawberry Hill, Brown Eyes

CAD3009
Heidi Berry — Heidi Berry

Mercury, Little Fox, The Moon And The Sun, One-String Violin, Darling Companion, Distant Thunder, Heart Like A Wheel, For The Rose, Follow, Ariel, Dawn

BAD3010
Heidi Berry — The Moon And The Sun

The Moon And The Sun, Unholy Light, Zither Song, You Upset The Grace Of Living When You Lie

(shuffle)
Various — 4AD Presents The 13 Year Itch

Lush / Desire Lines (demo), Kristin Hersh / Your Ghost (demo), Mistress (itch), Underground Lovers / Your Eyes (rerecorded), The Wolfgang Press / Peace On Fire, Unrest / Where Are All Those Puerto Rican Boys?, The Breeders / Invisible Man (demo), Bettie Serveert / Totally Freaked Out, Brendan Perry|R / Happy Time, Firefly (rerecorded), Pale Saints / One Blue Hill (demo), His Name Is Alive / The Time Falling Bodies Take To Light, This Is The Way (part 2)

(shuffle)
Various — 4AD Presents The 13 Year Itch

The Breeders / Cannonball, Isabel (single), Dig For Fire (single), Pixies / Allison (Peter Scammell), Frank Black / Los Angeles (John Flansburgh), Bettie Serveert / Tom Boy (Jesse Peretz), The Wolfgang Press / Kansas, His Name Is Alive / Are We Still Married? (The Brothers Quay), His Name Is Alive / Lip (itch), His Name Is Alive / Can't Go Wrong Without You (The Brothers Quay), This Mortal Coil / Late Night (Alexander Spaszt), Michael Brook / Breakdown (Miles Aldridge), Heidi Berry / The Moon And The Sun (Angela Conway), Red House Painters / 24 (Mark Taylor), Throwing Muses / Counting Backwards (Katherine Beickmann), Pale Saints / Blue Flower (Peter Scammell), Swallow / Oceans And Blue Skies, Lush / Superblast (Brett Turnbull), Ultra Vivid Scene / Blood And Thunder (Miles Aldridge)

BAD3011
The Breeders — Cannonball

Cannonball, Cro-Aloha (rerecorded), Lord Of The Thighs, 900

CAD3012
Unrest — Perfect Teeth

Angel I'll Walk You Home, Cath Carroll, So Sick, Light Command, Food & Drink Synthesizer, Soon It Is Going To Rain, Make Out Club, Breather x.o.x.o., West Coast Love Affair, Six Layer Lake, Stylized Ampersand

CAD3014
The Breeders — Last Splash

New Year, Cannonball, Invisible Man, No Aloha, Roi, Do You Love Me Now? (rerecorded), Flipside, I Just Wanna Get Along (rerecorded), Mad Lucas, Divine Hammer, S. O. S., Hag, Saints, Drivin' On 9, Roi (reprise)

BREED 2
The Breeders — untitled

Grungé (demo), New Year (demo)

CAD C3013
Dead Can Dance — Into the Labyrinth

Yulunga, The Ubiquitous Mr. Lovegrove, The Wind That Shakes The Barley, The Carnival Is Over, Ariadne, Saldek, Toward The Within, Tell Me About The Forest, The Spider's Strategem, Emmeleia, How Fortunate The Man With None

BAD3015
Unrest — Cath Carroll

Cath Carroll (10 cc mix), Vibe Out!, Goodbye, Hydro

CAD3016
Red House Painters — Red House Painters

Evil, Bubble, I am a Rock, Helicopter, New Jersey (remix), Uncle Joe (remix), Blindfold, Star Spangled Banner

BADD3017
The Breeders — Divine Hammer

Divine Hammer (remix), Hoverin', I Can't Help It (If I'm Still In Love With You), Do You Love Me Now? (jr?)

GU4
Insides — Euphoria

Walking in Straight Lines, Bent Double, Darling Effect, Distractions, Relentless, Skin Divers, Carly Simon, Yes, Skykicking

GU4S
Insides — untitled

Further Distractions*, Turning Absentmindedly*

GU5
Spoonfed Hybrid — Spoonfed Hybrid

Heaven's Knot, Naturally Occurring Anchors, Tiny Planes, Stolen Clothes, Lynched, 1936, Getting Not to Know, Somehow Some Other Life, A Pocketful of Dust, Ecnalubma, Boys in Zinc

GU5S
Spoonfed Hybrid — untitled

Bullet and Bees*, Messrs. Hyde*

GU6
That Dog. — That Dog.

Old Timer*, Jump*, Punk Rock Girl*, Zodiac*, You are Here*, She*, Angel*, Westside Angst*, She Looks at Me*, Family Functions*, Ralna*, She Looks at Me (reprise)*, Just Like Me*, Paid Programming*, This Boy*

GU6S
That Dog. — untitled

Buy Me Flowers*, Untitled*
This post is part of the chronological look at all 4AD releases, year by year.
*) Missing from Spotify.