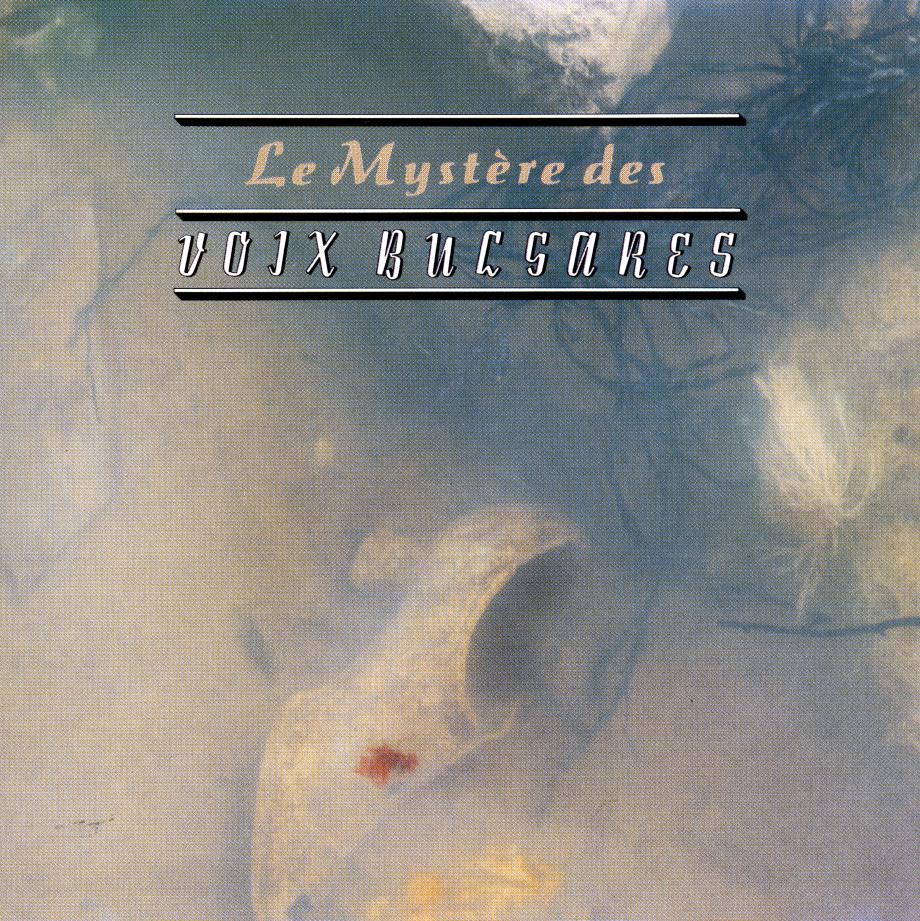 Listen to 4AD 1986 on Spotify.
1985 was a good year for 4AD, but didn't have many surprises. 1986 ramps things up considerably.
First of all, we have Le Mystère des Voix Bulgares. I don't think anybody saw that coming or were prepared for how beautiful these Bulgarian songs could be.
And Cocteau Twins decided finally release a new "proper" album… but this time without any drums, which made people go "hm" all over the world. And then they did a collaborative album with pianist Harold Budd, but instead of using a moniker like "Cocteau Twins feat. Some Twinkly Piano" and selling boatloads of records, they used the less commercial name "Budd / Fraser / Guthrie / Raymonde". Such kidders.
Some people don't think that Cocteau Twins' Treasure is the best thing 4AD released, but instead think that Filigree & Shadow by This Mortal Coil is better. These people are right.
The first This Mortal Coil album was charming, but it was (especially on side two) just a collection of random songs. The new album is a masterpiece of sequencing. Every of the four sides has an ebb and flow and a logic to it, and in addition to that, it also has an all-over logic, climaxing in Drugs near the end of side four. It's a brilliant artefact, filled with beautiful music.
And it added to the resentment between Cocteau Twins and Ivo because Simon Raymonde (co-)wrote many of the interstitial atmospheric songlets, but were paid off as if a session musician.
So all that well and good (well, brilliant), but the most important development in 1986 is, in my opinion, the first Throwing Muses album.
4AD label boss Ivo Watts-Russel had a policy of not signing bands that weren't in his vicinity, so that meant bands in the UK (or in Holland). But he was so taken by Throwing Muses' demo tape that he kept calling a teenage Kristin Hersh and telling her how much he loved it, but that he just couldn't sign them. She must have been somewhat nonplussed.
And then he signed them, and opened up a new sub-chapter in 4AD's history.
Not only were Throwing Muses fabulous, and would release a string of wonderful albums (still at it to this day), but Throwing Muses led to Pixies, and Belly, and The Breeders eventually. And that's the US college market, basically, and opened up a new commercial reality for 4AD, for better or worse. Mostly worse, really, but with a lot of great music before it all collapsed.
BAD601
Richenel — L'esclave Endormi

L'Esclave Endormi, L'Esclave Endormi

CAD602
Cocteau Twins — Victorialand

Lazy Calm, Fluffy Tufts, Throughout The Dark Months of April And May, Whales Tails, Oomingmak, Little Spacey, Feet-like Fins, How To Bring A Blush To The Snow, The Thinner The Air

CAD603
Bulgarian Voices — Le Mystere Des Voix Bulgares

Pilentze Pee, Svatba, Kalimankou Denkou, Strati na Engelaki Doumansche, Polegnala Pschenitza, Messetschinko Lio Greilivko, Brei Yvane, Erghen Diado, Sableyalo Planinata, Mir Stanke Le, Schopska Pesen, Polegnala e Todora

BAD604
Colourbox — Baby I Love You So

Baby I Love You So, Looks Like We're Shy One Horse, Shoot Out

BAD605
Colourbox — The Official Colourbox World Cup Theme

The Official Colourbox World Cup Theme, Philip Glass, The Official Colourbox World Cup Theme

CAD606
The Wolfgang Press — Standing Up Straight

Dig A Hole, My Life, Hammer The Halo, Bless My Brother, Fire-Fly, Ghost, Rotten Fodder, Forty Days Thirty Nights, I Am The Crime

CAD607
Throwing Muses — Throwing Muses

Call Me, Green, Hate My Way, Vicky's Box, Rabbits Dying, America (She Can't Say No), Fear, Stand Up, Soul Soldier, Delicate Cutters

BAD608
This Mortal Coil — Drugs

Drugs, Come Here My Love

DAD609
This Mortal Coil — Filigree & Shadow

Velvet Belly, The Jeweller, Ivy And Neet, Meniscus, Tears, Tarantula, My Father, Come Here My Love, At First And Then, Strength Of Strings, Morning Glory, Inch-blue, I Want To Live, Mama K (1), Filigree & Shadow, Firebrother, Thais (1), I Must Have Been Blind, A Heart Of Glass, Alone, Mama K (2), The Horizon Bleeds And Sucks Its Thumb, Drugs, Red Rain, Thais (2)

BAD610
Cocteau Twins — Love's Easy Tears

Love's Easy Tears, Those Eyes That Mouth, Sigh's Smell Of Farewell

CAD611
Budd / Fraser / Guthrie / Raymonde — The Moon And The Melodies

Sea Swallow Me, Memory Gongs, Why Do You Love Me?, Eyes Are Mosaics, She Will Destroy You, The Ghost Has No Home, Bloody And Blunt, Ooze Out And Away Onehow

MAD612
Dif Juz — Out Of The Trees

Hu, Re, Mi, Cs, Gunet, Heset, Diselt, Soarn

CAD613
Clan Of Xymox — Medusa

Theme I, Medusa, Michelle, Theme II, Louise, Lorrentine, Agonised By Love, Masquerade, After The Call, Back Door
This post is part of the chronological look at all 4AD releases, year by year.