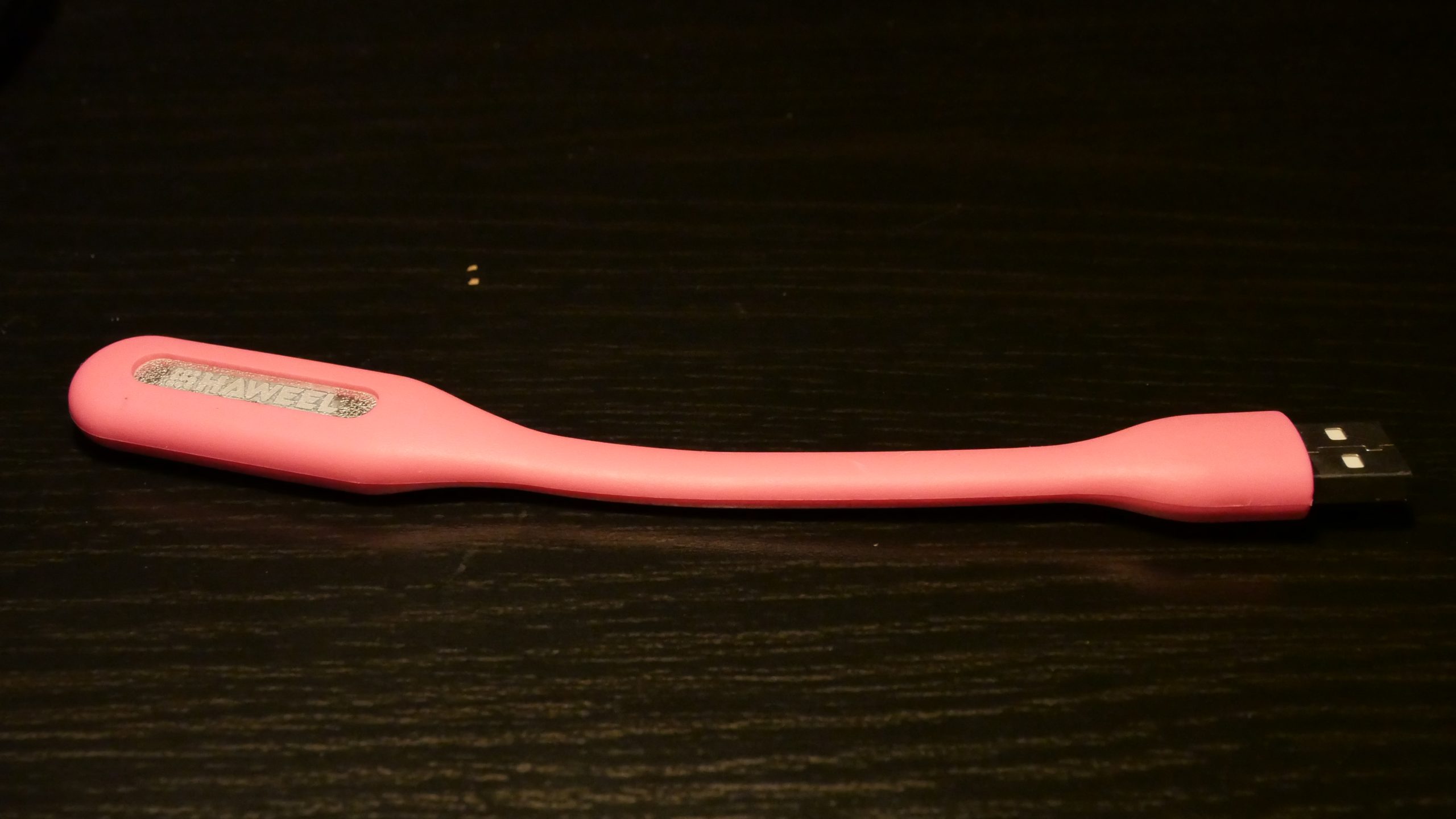 I've been a bit under the weather the past few days, but today I finally made my way to the post office and collected various packages.  Among these was a package from a store I had ordered a bunch of LED lighting strips for the kitchen.
Included was this pink mystery USB object, not mentioned on the invoice.  It says "Haweel" at one end and it's bendy: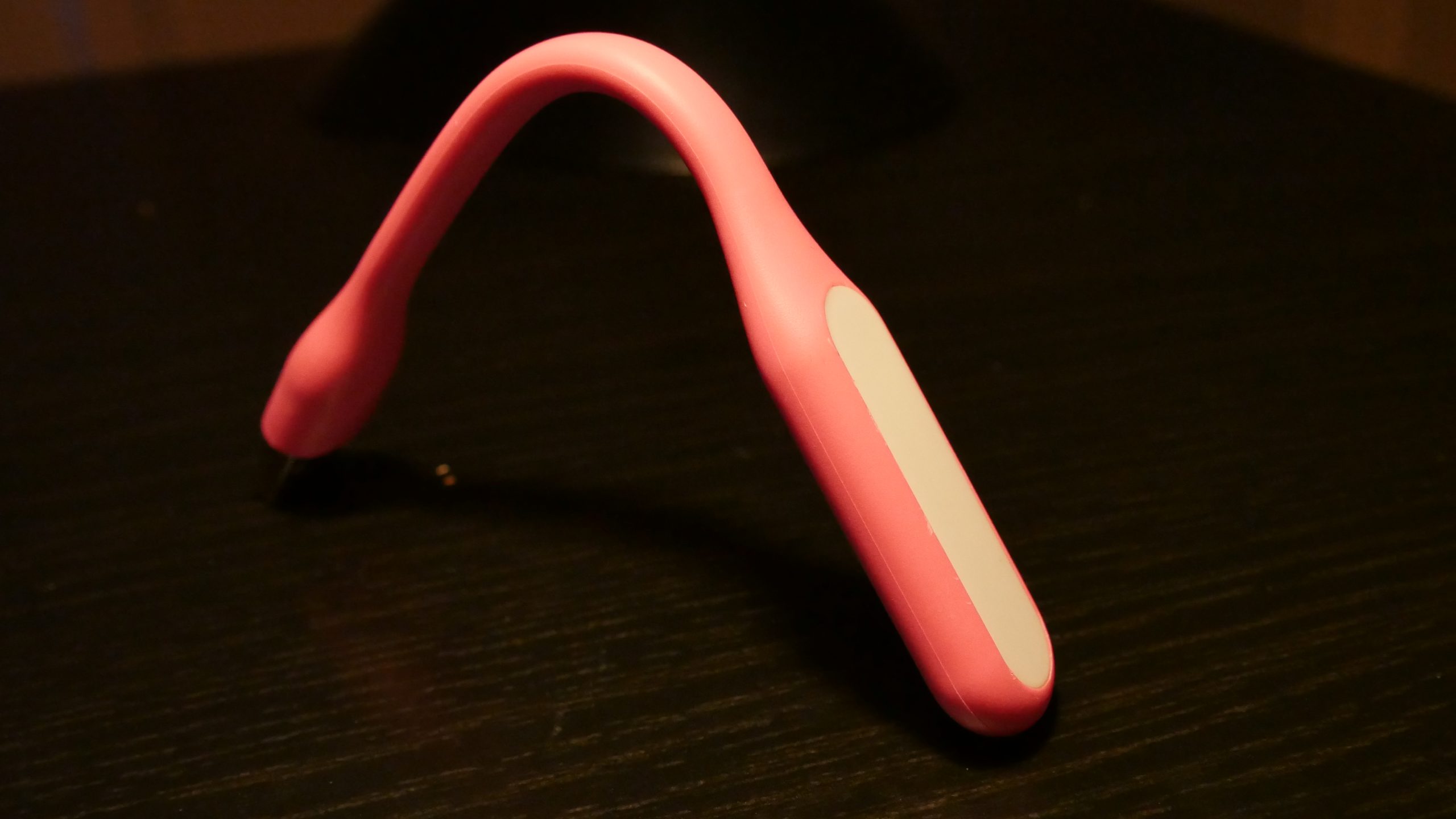 I haven't dared plug it into a computer yet.
WHAT CAN IT BE!?