I'm done experimenting with printing t-shirts for this year, at least.  Certain rooms of the apt. are kinda chaotic while I'm printing, so it gets kinda frustrating as the months pass…  And I've been busy with other stuff this time, so it's taken quite a while.
(MST3K is very important when printing t-shirts.)
Cheese, too.
Anyway, for the final shirt I wanted to revisit the first design I did this year, but try to do it successfully.  In my previous attempt, I didn't wash the screen properly, so I got unclear edges.  I think I've figured out the solution to that problem now (washing the screen, letting it dry, and wash it again), so I wanted to print a good shirt.
Again, this fine figure of a zebra/man is by Lisa Hanwalt: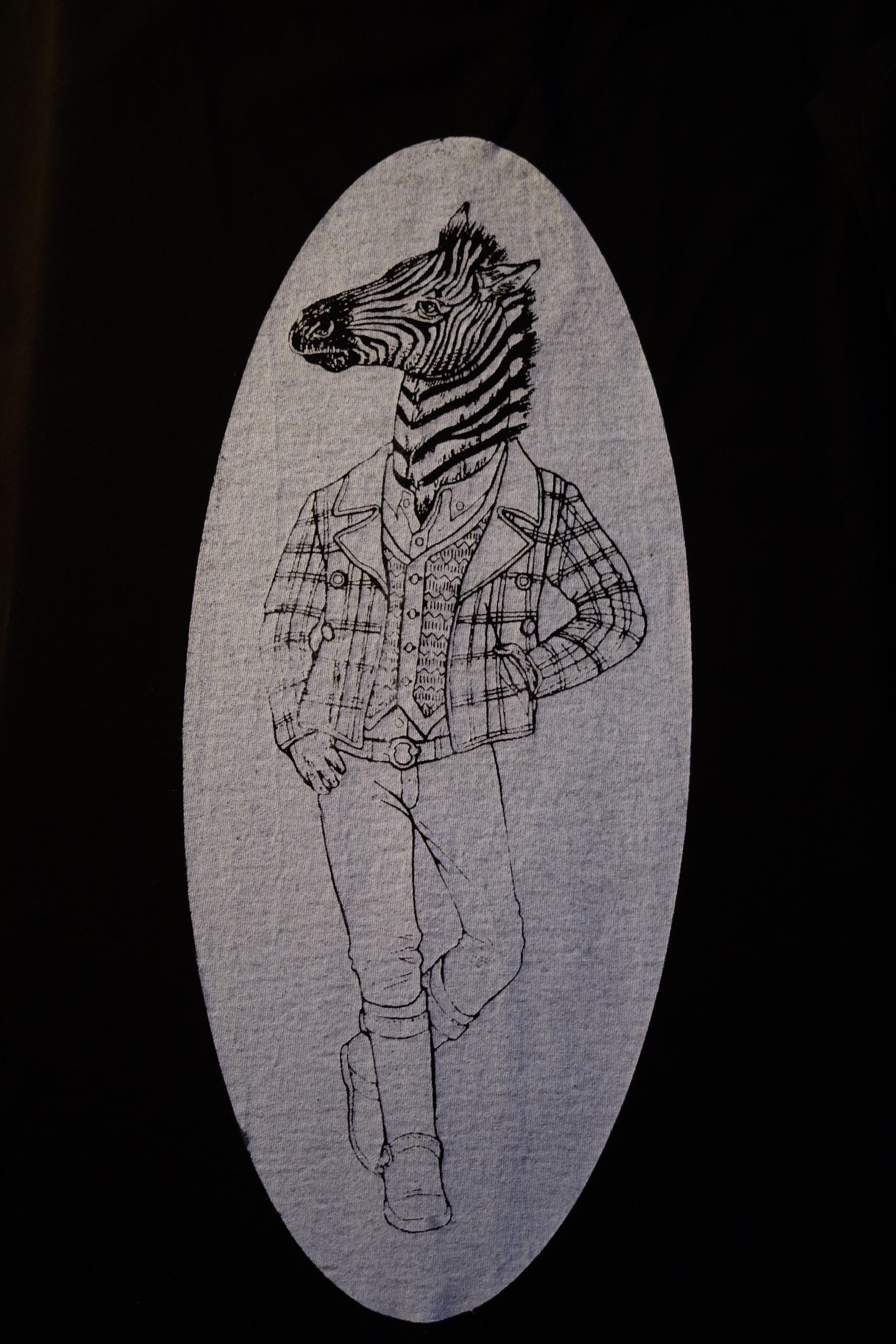 Gah!  I got some wash-out.
Fine lines are hard.
But I've got screen filler and a brush!  Perhaps I can re-draw the lines, even though I'm exceedingly drunk at this point…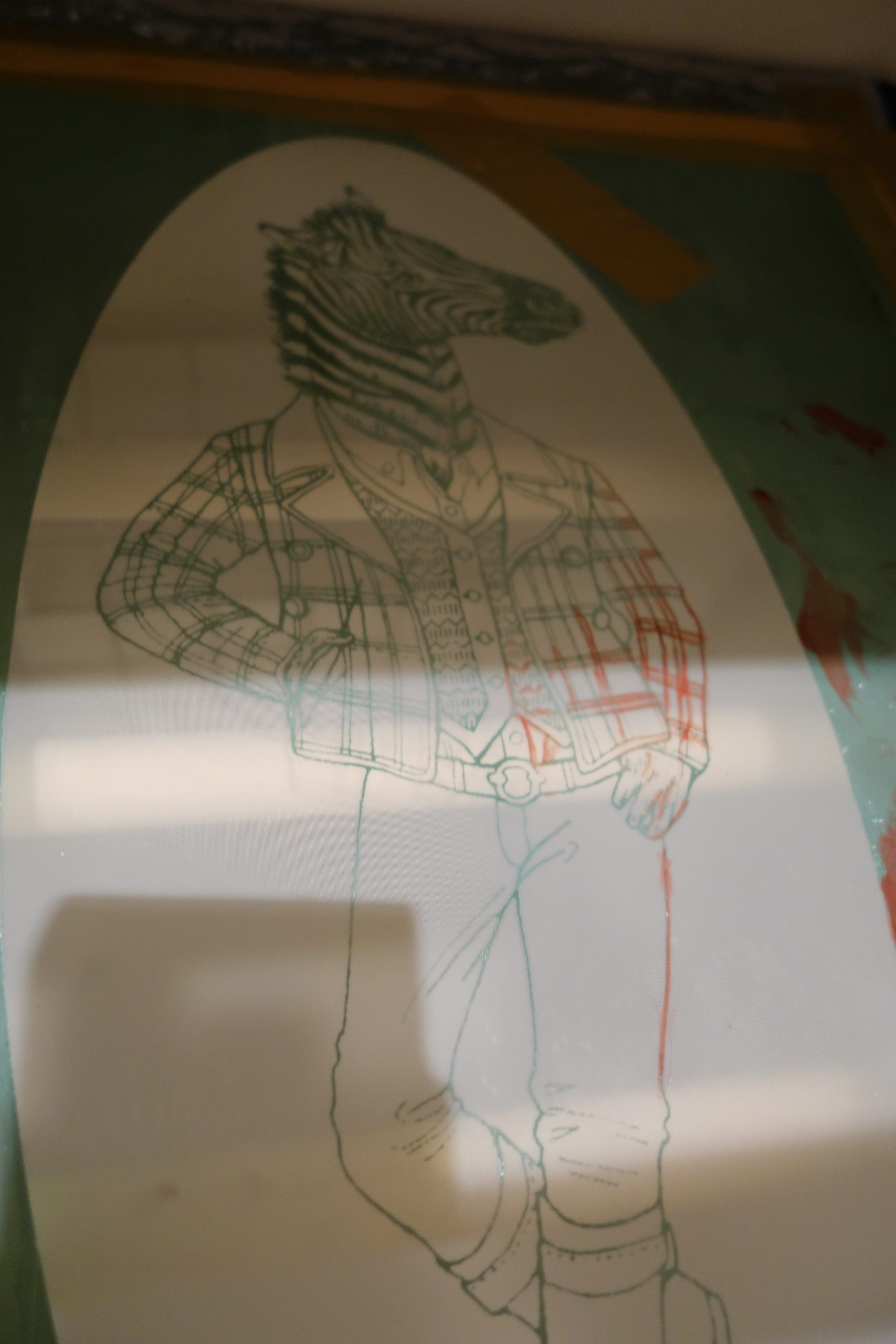 Draw draw and dry dry..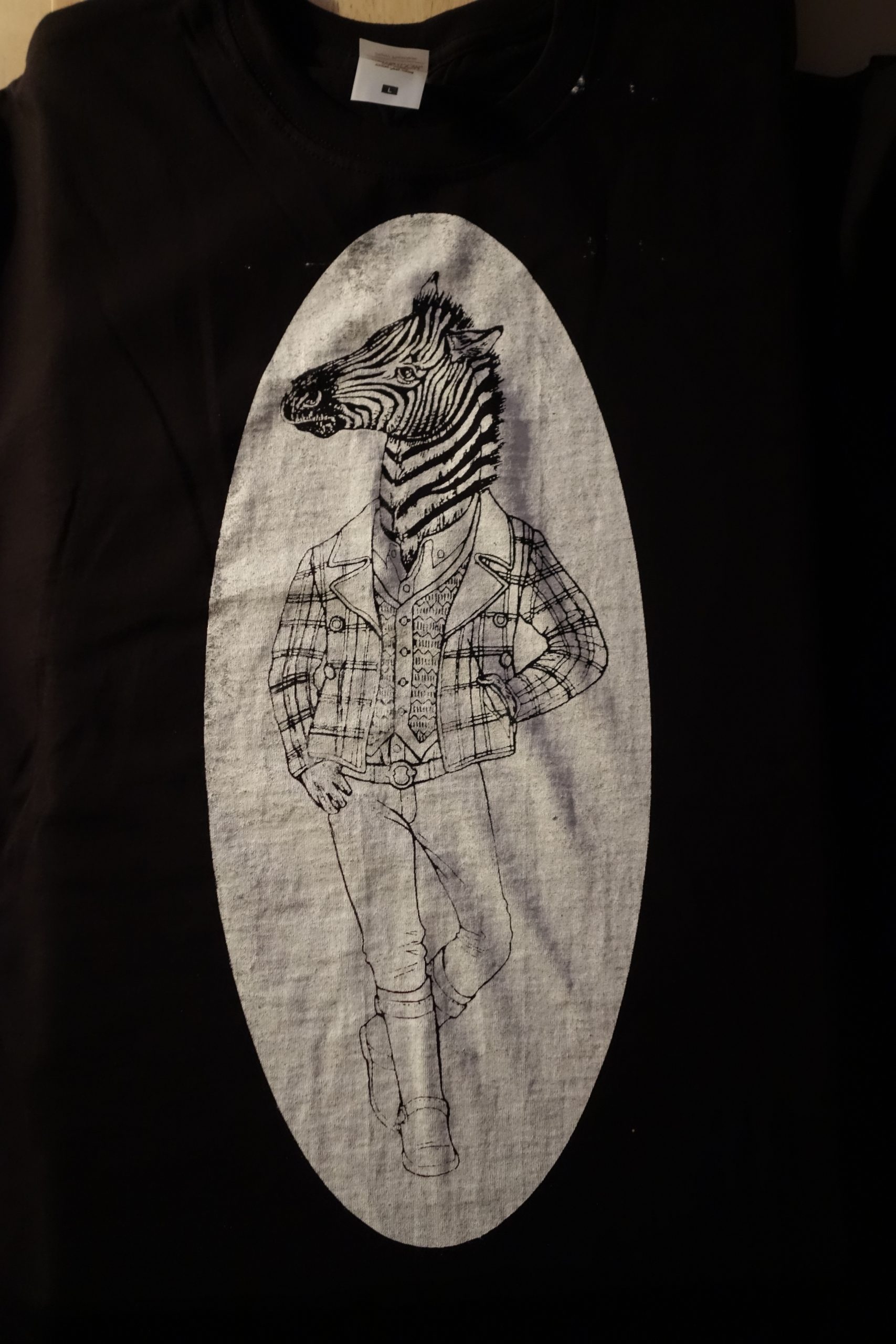 That's a kinda punk rock right arm and a very elegant left arm.  Oh, well.
That's it.  Time to pack up.