The tiny kitchen stereo amplifier (I know) has been making a high-pitched scare-away-all-teenagers (I assume; I haven't seen any here) sound for about a month, so I finally got a new tiny amplifier.
Look how tiny the new amplifier is!  It's an Argon DAC1.  So cute.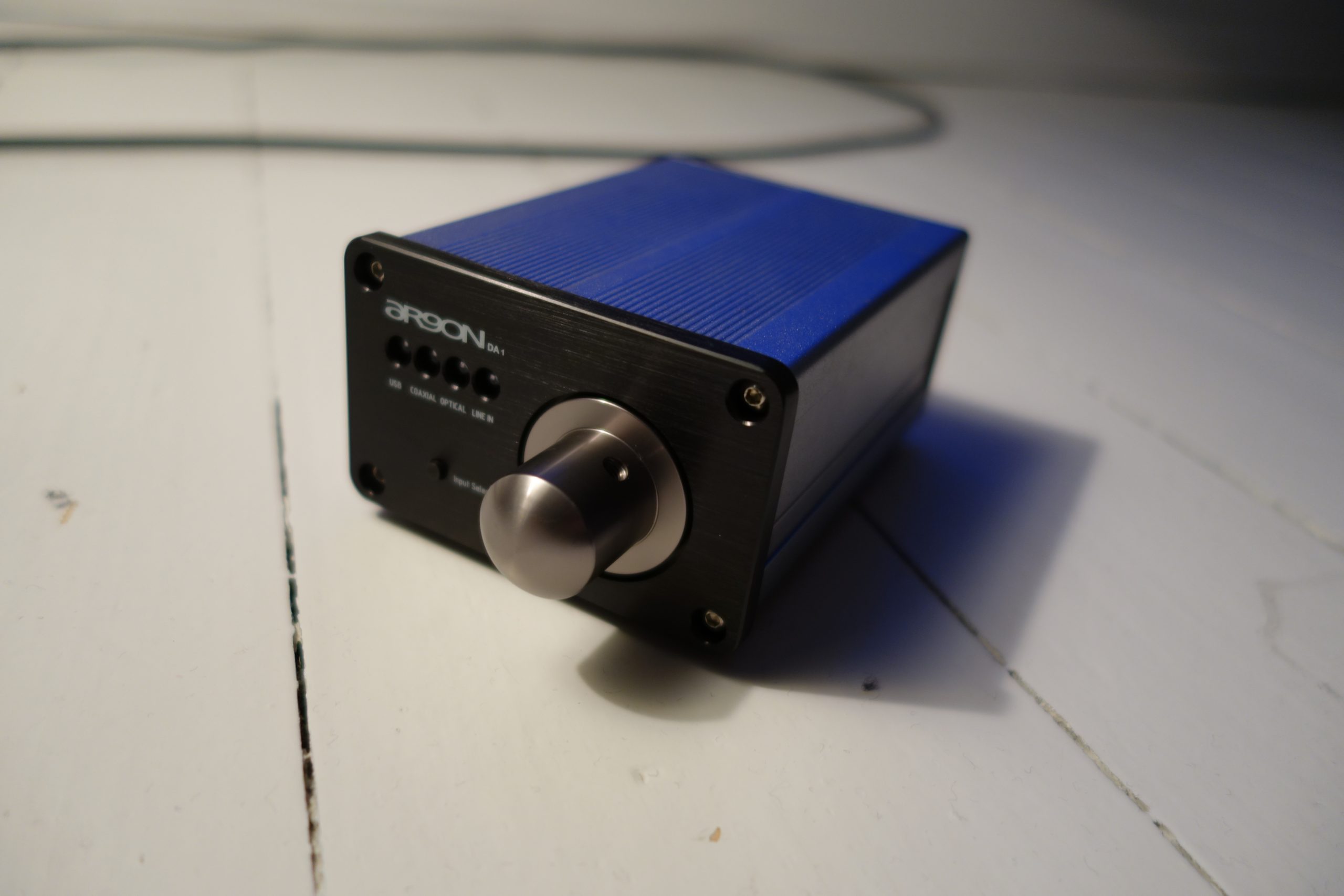 Ok, the wall wart is kinda big…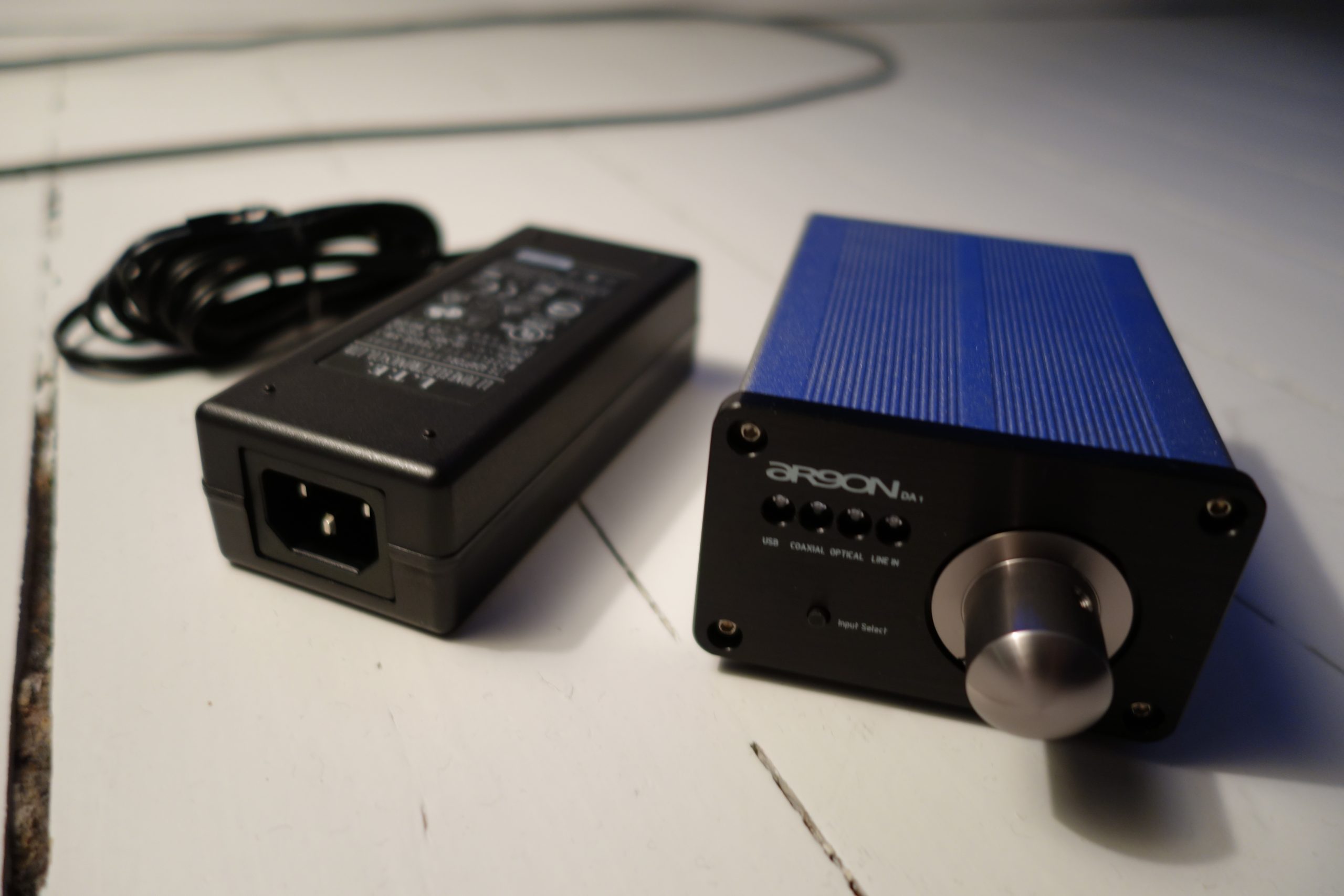 And it's got odd connectors on the back…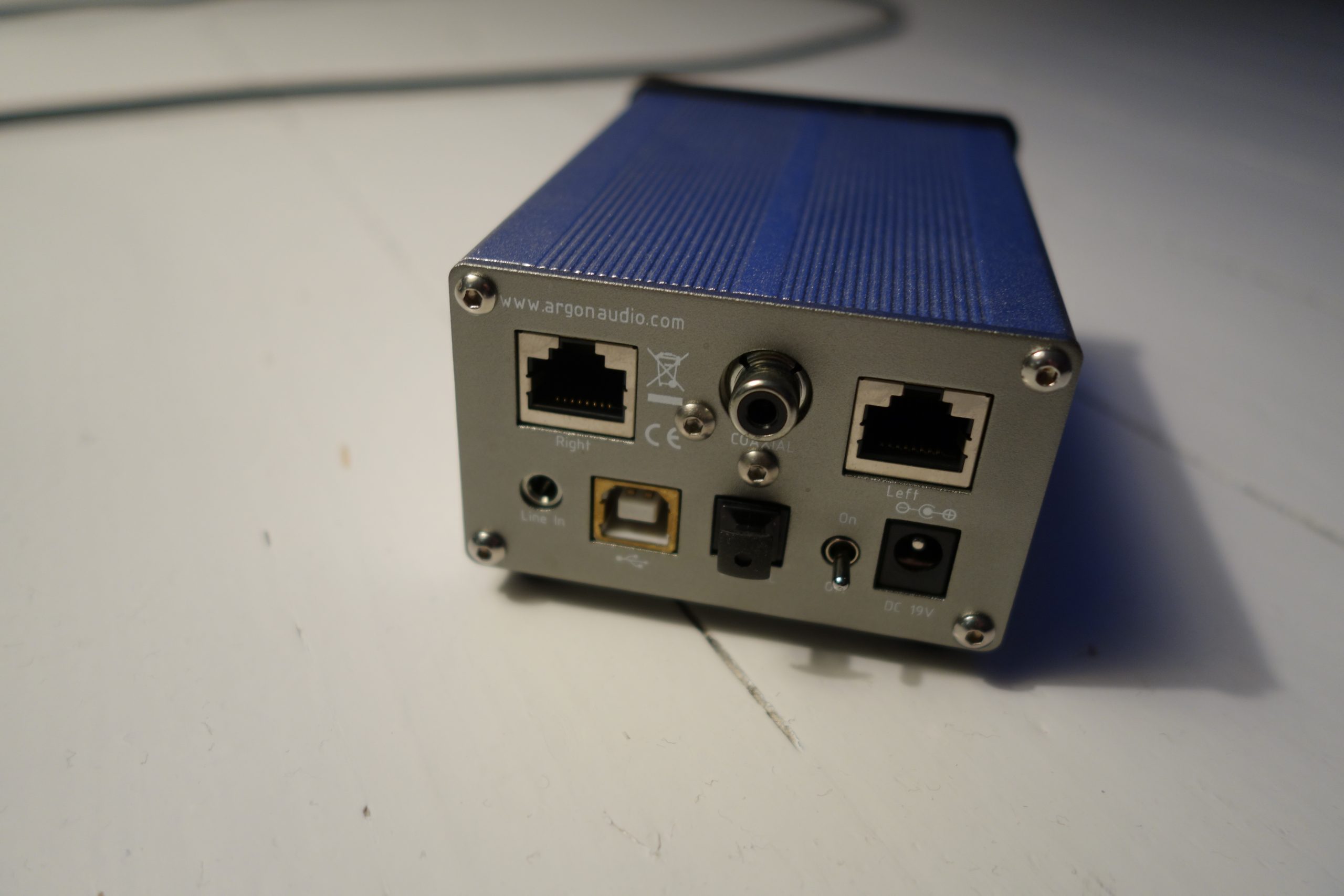 But it's got adapter cables.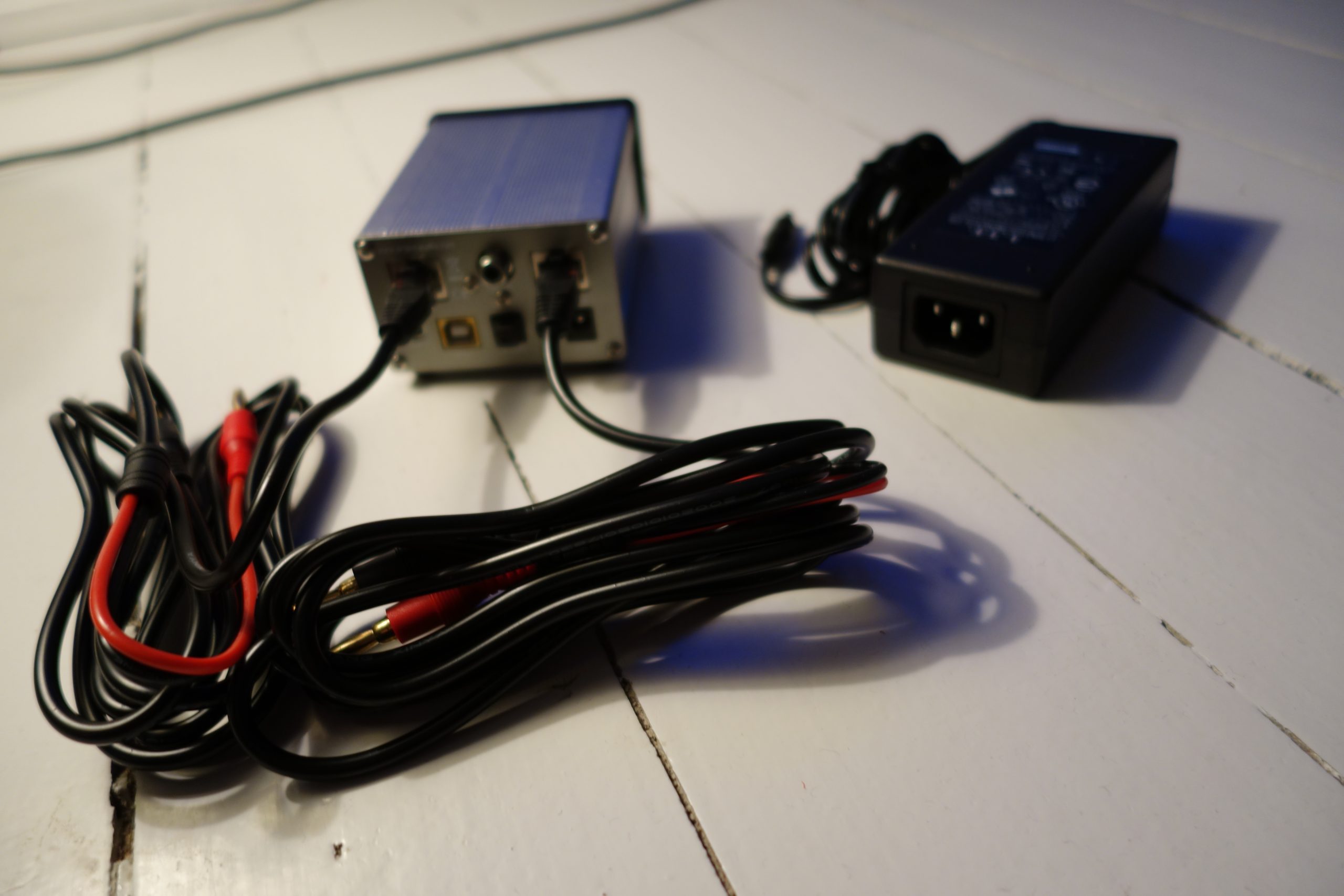 And there's a USB cable and a power cable…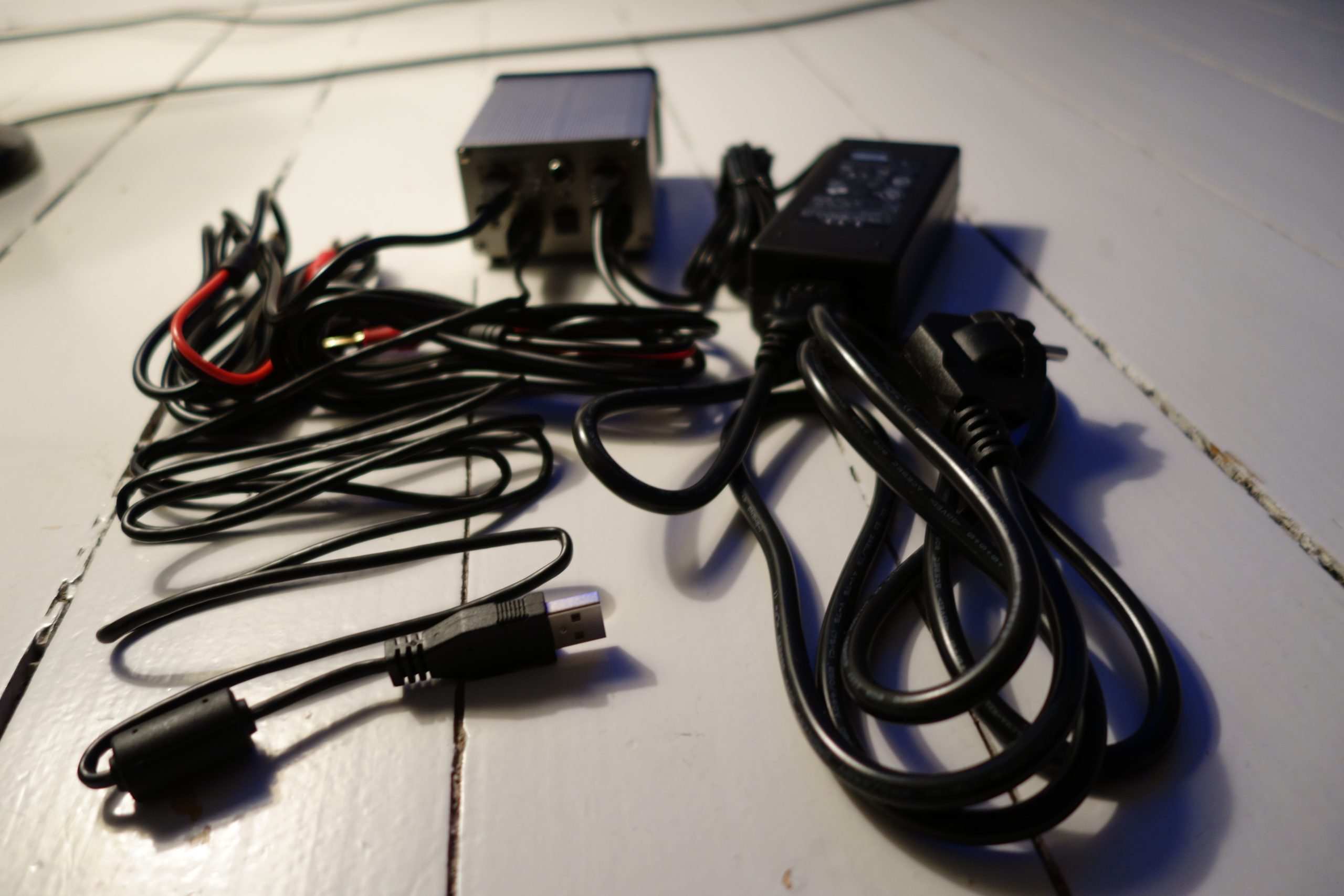 So tiny!!!!1!
Anyway, this is the amplifier it's replacing: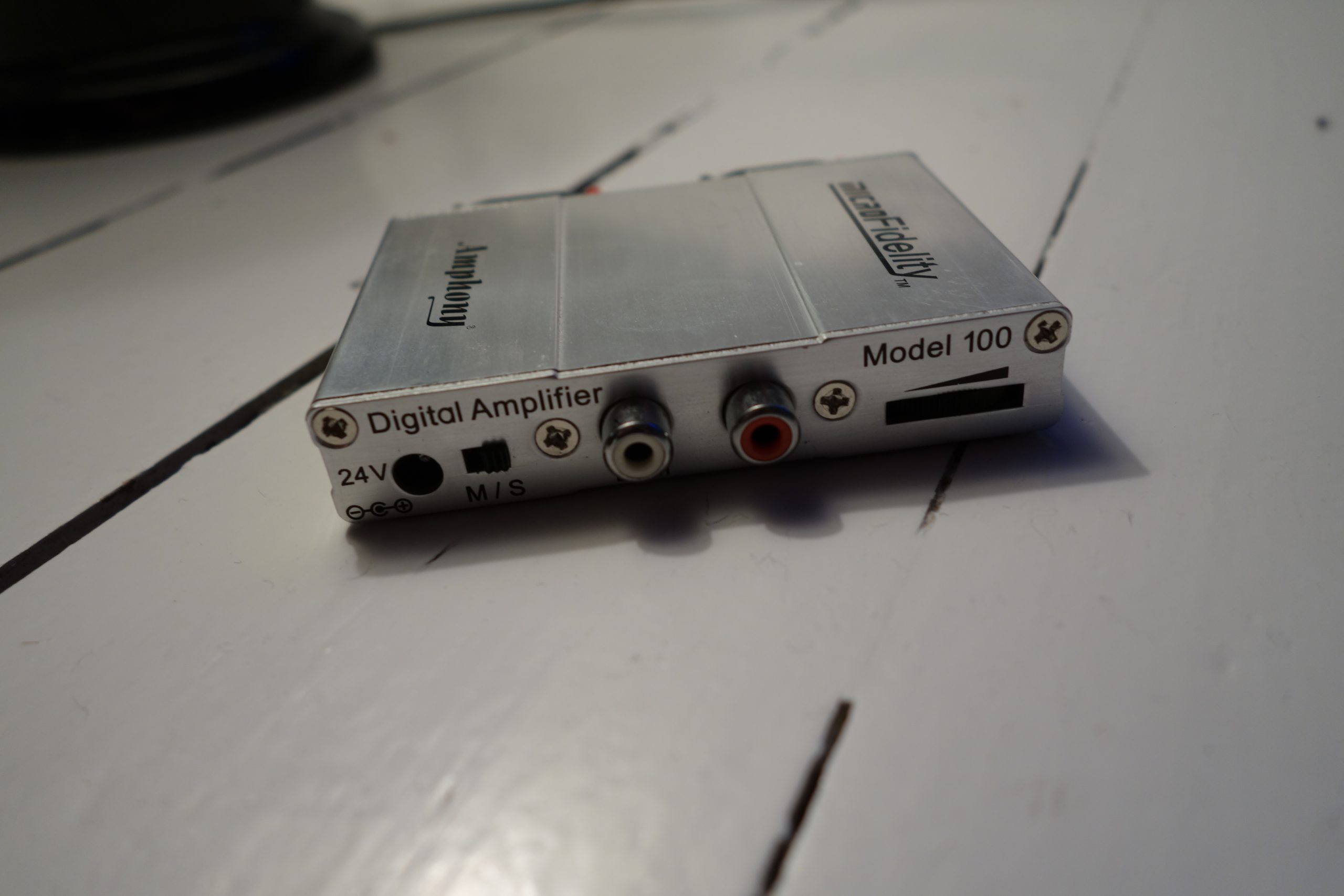 Sure ain't gonna be no beep now.  I hope all y'all teenagers won't swarm now!
(Sorry.  Been reading Truman Capote.)