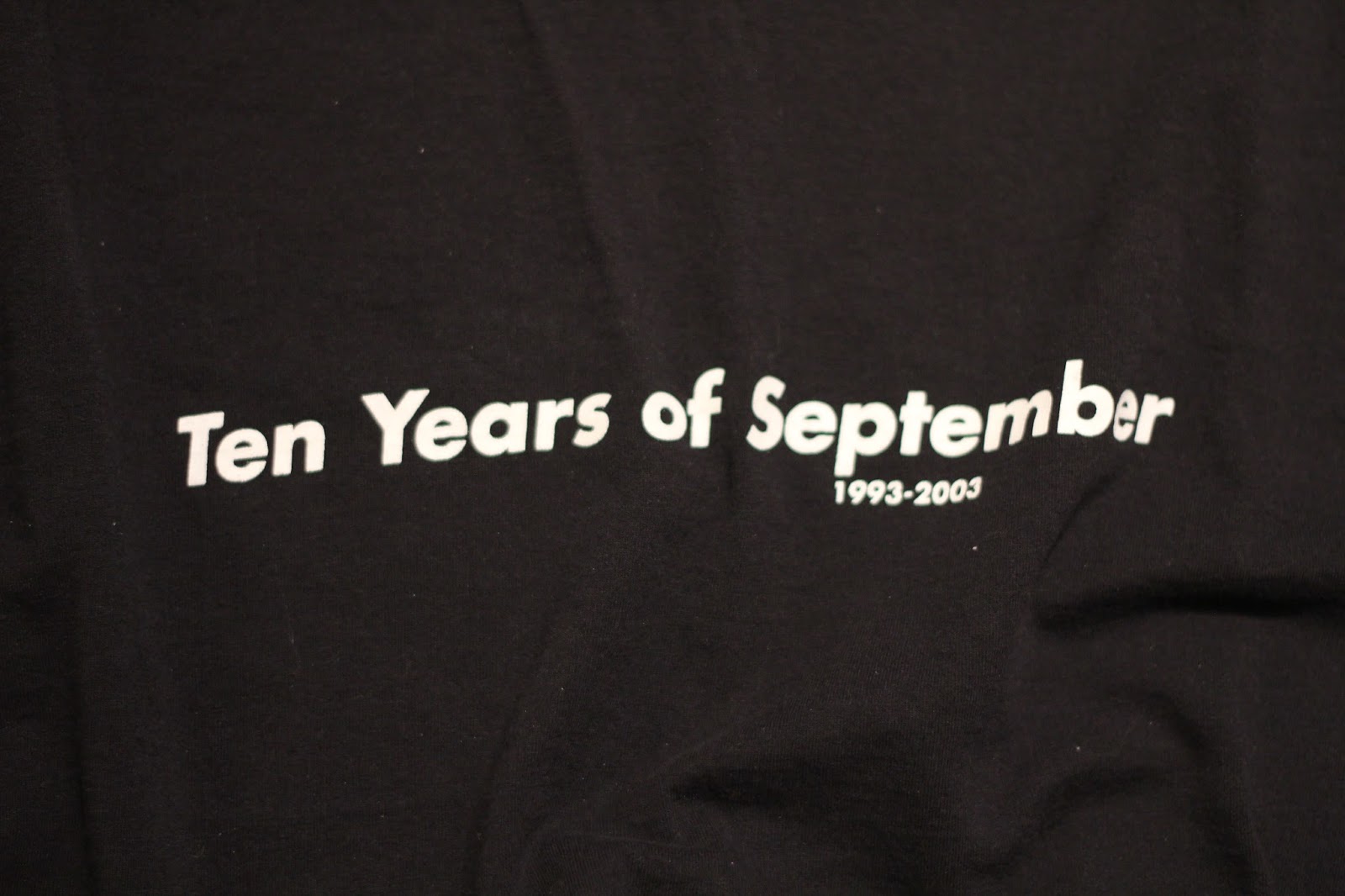 Just a decade since the previous edition of the shirt
After I had announced the No Gnus t-shirts, it was brought to my attention that this September is the 20th anniversary of Eternal September.
That, surely, deserves a celebration.  Or a wake.
In any case, you need this t-shirt to participate fully, wherever you may be.